Z7 in Pratteln is a very familiar place for me already, since I have played there several times. Anyway, every time it seems that my shows are getting better and better and people more excited. This makes me of course very happy. It was a lovely atmosphere inside the hall during the concert and everybody in the band was delighted about the show.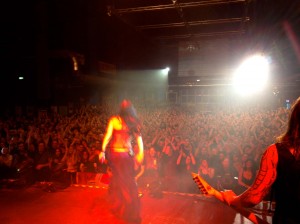 Next day we played Nurnberg for the first time in my career. I would have loved to see some of the city, but unfortunately there was no time as usual in show days. I heard that there is a beautiful castle just around the corner, so that must wait for my next visit.
Martin, who filmed my first live DVD Act I, came to see us and we talked about our future DVD "Beauty and the Beat". That is something we have already started working with. I will tell you more about it s o o n. 😉
The location for the venue in Nurnberg was quite strange since we were basically playing the "zoo". It was lovely to be surrounded by the nature though.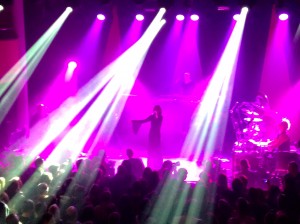 I had been waiting patiently for the off day in Leipzig since I love to wander around this old city. For our surprise all the shops were closed, due to the holidays, but we managed to take many lovely pictures and enjoy the streets of the city anyways. I showed Naomi the tomb of J.S. Bach and told her about his importance in our music history. Again the sun was up for us so we were very lucky.
The show in Leipzig was amazing! The people were really excited and loud during the concert that it was just mind blowing!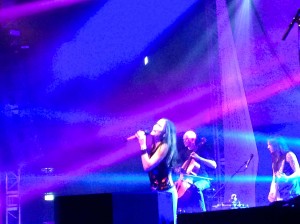 Next morning we had to leave our buses far away from the venue, since there was no parking around the place. My daughter enjoyed anyways being inside of the venue for many hours, listening the sound check and playing with my guys. I feel that everybody in the crew and band are in love with my daughter. She is just a happy creature and having magical powers in making everybody in a better mood.
We managed to do some shopping on the rainy day in Cologne and in the evening had a sold out show for very passionate Germans. I have to tell you that this time the German shows have been so far the best shows ever I have had in Germany. The people were really amazing and supportive, so I cannot wait for the next round seriously. Thank you!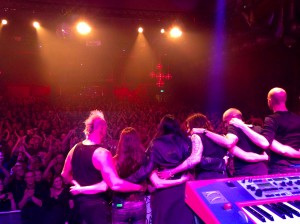 What about having a day off in Paris? AAAAAAAAhhhhh…. 🙂 I just loooooove Paris. I have been dreaming of spending some more time in Paris and getting to know the city better. Hopefully that could happen one day. We enjoyed the city and it's sights for some hours though and just when we finished the day, it started raining, so we were lucky.
The last show on a tour is always very special. It felt incredible to end this tour in Paris. The show was wonderful and the reception of the audience really warm. Everybody in the band and crew felt that this tour ended sooner than expected, so the time passed by really fast this time. That only tells how lucky I am to have these beautiful people to work with. Everybody is enjoying my tour and that means a world to me.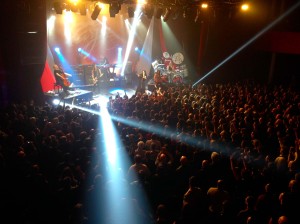 Thank you Cedric, Xavier, Jacopo, Lutz, Tommi, Pete, Mino and Titi for taking care of us every day. Without you guys nothing would be the same. I also want to thank the musicians that are sharing their talent with me almost every night. Chris, Mike, Alex, Max and Anna, you are amazing people! I owe you a lot.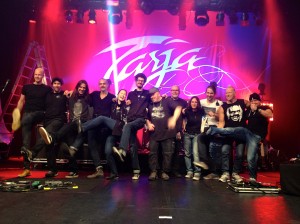 Next time we will rock together with the same people in February in Europe. Before that there are plenty of other things to do. Now I am enjoying my few days of holidays under the sun and soon letting you know what's next including vocal recordings, DVD's etc, etc.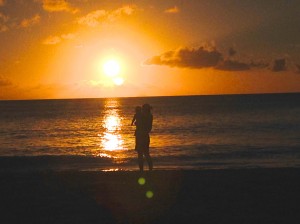 With love, Tarja
Read more