The thirst for new music of the queen of heavy rock, Tarja, has been ever strong and ever growing.
It all started with the success of the multi-platinum and gold awarded previous records "My Winterstorm" (2007) and "What Lies Beneath" (2010), followed up by the top 5 live project "Act 1". Her most recent rock album "Colours In The Dark" has been charting in 12 countries with four Top 10 entries, got praised by the media and more importantly, by the fans. Precisely for those, a very special fan item was created.
Previously only available bundled with a ticket for the "Colours In The Road Tour 2014" in selected countries, the exclusive tour CD "Left In The Dark" will now be released on July 4th, 2014 via earMUSIC.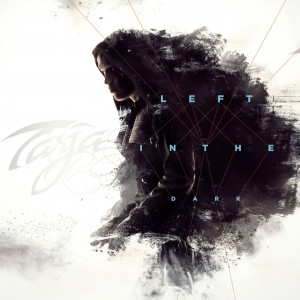 Following the original track list of "Colours In The Dark", its counterpart "Left In The Dark" contains rarities, B-Sides as well as demos, instrumental versions including five previously unreleased versions, thereof two live radio acoustic recordings of "500 Letters" and "Until Silence". Furthermore the high quality digi-pak includes exclusive liner notes written by Tarja herself which give a personal insight behind the scenes of Tarja's work.
Not only is the track selection of "Left In The Dark" one of a kind, the story behind the creation of the album artwork is as well.
In February 2014, Tarja fans were called for creating the cover artwork for her exclusive tour item "Left In The Dark". With over 1.000 great and creative submissions, Tarja had a hard time choosing five winner artworks. In the end, this left her with no other choice than to decide on even ten lucky winners.
Congratulations to Mikoláš Gál (1st prize, front cover), Predrag Milosevic (2nd prize, back cover), Bruno Bogarin, Eric Imbimbo, Timo Lorch, Thamires Moraes, Vivien Scalbert, Pavel Simo, Stanis W-Decker and Kevin Weiß (3rd – 10th prize; all artworks included in the booklet).

Tracklist
1. Victim Of Ritual (First Demo)
2. 500 Letters (Live At Vorterix Radio) *
3. Lucid Dreamer (Demo) *
4. Never Enough (Demo Progression) *
5. Mystique Voyage (Demo) *
6. Into The Sun (Studio Version)
7. Deliverance (Instrumental)
8. Neverlight (Full Orchestra Version)
9. Until Silence (Live At Vorterix Radio) *
10. Medusa (Tarja's Solo Version)
*previously unreleased
International release dates:
G/S/A:  04.07.14
France: 07.07.14
Spain: 04.07.14
Scandinavia: 04.07.14
Italy: tba
Argentina: October
Brazil: later, exact date tba
Bulgaria/Romani: later, exact date tba
CZ: After September 7th.
Serbia/Slovakia: after November 10th.
more to be announced soon!
www.tarja-coloursinthedark.com
www.ear-music.net
www.youtube.com/earMUSICofficial
www.facebook.com/earMUSICofficial
Read more