In the last couple of weeks I have been extremely busy making interviews and promoting my new album. The days have been really long, but I received excellent feedback from the media. For the first time I see that people are starting to understand where I am going with my music and that makes me really happy.
I was recently in London and Paris. All I saw was the hotel room and the restaurant and got out only for some photo shootings. I just love both of these cities very much. It felt odd not to have even time to make any shopping! 🙂
We also filmed a new music video in Berlin for my single "Victim of Ritual". Yesterday I received the final version for approval and I must say that I am really happy with it.
There were around 40 people working in the production and here you can see some of us having our lunch break.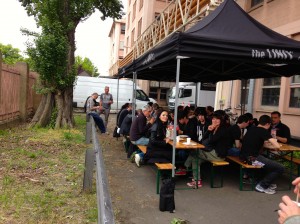 The video is a 5:50 minutes story, but it doesn't feel that long at all 😉
We will already show you a trailer of the video on Wednesday June 26th, but here are few more images until then.
Today we will start rehearsing with the orchestra and choir for the upcoming Beauty and The Beat show in Mexico DF. I hope it all goes fine.
Even though we arrived to Mexico few days ago, the jet lag is still bothering us. It has been fun to wake up every morning at 05:00 am…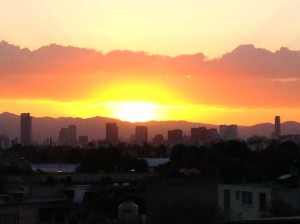 With love, Tarja
Read more