"Victim Of Ritual"- First single and video coming in July!
PRESS RELEASE
An evocative snare-drum that sounds like it was coming from a mysterious place, the tender sound of an orchestra joins followed by a familiar and seductive melody played by an oboe. When Tarja's distinctive voice resounds through the speakers, her warm timbre fills the room.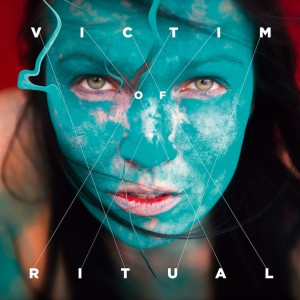 Her melody is full of emotions and tender, before the song explodes into an epic, heavy chorus:
"Hysterical, tragical
Victim of ritual
Cynical, critical
Victim of ritual
She's a killer, killer
She's a killer, killer"
– Excerpt of 'Victim Of Ritual' by Tarja
Inspired by the one-movement orchestral piece 'Boléro' by Maurice Ravel, the almost six minutes long, 'Victim Of Ritual' is the first single from Tarja's forthcoming album "Colours In The Dark". The song will be released as download, CD single and 7" vinyl on July 12th, 2013 via earMUSIC.
Both physical releases will surely become rare collector's items, being made available in strictly limited quantities. The 4-songs digipak CD-single is limited to 3.000 copies worldwide, whereas the 2-track 7" vinyl is limited to only 1.500 units worldwide.
A video to 'Victim Of Ritual' is scheduled to follow in July.
Tarja's forthcoming new album "Colours In The Dark" will be released in August 2013 via earMUSIC. Mixed by Tim Palmer (Pearl Jam, U2) in Austin, Texas, the album is definitely going to be one of the brightest moments for rock in 2013.
While Tarja´s fans will have to be patient and wait a bit longer for the first video-clip from the new album, a first glimpse can be enjoyed with the teaser song 'Never Enough', and an unusual lyric video was made available on Youtube, iTunes and Spotify.
For regular updates, fans should make sure to check the official album website www.tarja-coloursinthedark.com on which Tarja personally posts blog-entries about the process of the new album, revealing lyrics, information and keeps in touch with her fans.
Tracklist
7″ vinyl
Side A: Victim Of Ritual
Side B: Victim Of Ritual (First Demo)
Maxi Single
1. Victim Of Ritual
2. Victim Of Ritual (First Demo)
3. I Walk Alone (Live From Luna Park)
4. Underneath (Live From Luna Park)
www.tarjaturunen.com
www.tarja-coloursinthedark.com
www.ear-music.net
www.youtube.com/earMUSICofficial
www.facebook.com/earMUSICofficial