SHOW US YOUR COLOURS & WIN 1 OF 5 VICTIM OF RITUAL CD SINGLES, SIGNED BY TARJA
Send us your reconstructed version of Tarja's Victim Of Ritual (SINGLE OUT JULY 12th 2013) cover and win one of 5 signed CD singles! Simply take a picture of yourself, cover your face with colour and place the logo on top. Click here to download the "Victim Of Ritual" Logo. (right click -> save)
The competition ends July 7th 2013.
To take part, simply send us "your" Victim Of Ritual cover and your address via E-Mail to win_earmusic@edel.com
The winners chosen by Tarja will receive 1 of 5 signed CD singles (after the official release in July).
Good luck!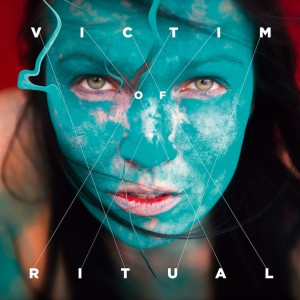 Participation conditions: Participation is not dependent on product purchase. Contact information will be used exclusively for contest purposes and / or future newsletter mailings and will not be given to a third party. The prize will not be substituted with cash. Employees of earMUSIC/ Edel, Tarja and their relatives are forbidden from taking part in the contest. The contest ends on 7th of July 2013. The contest can be terminated or changed at any time without prior notification. Legal recourse is prohibited and no legal correspondence regarding the contest is possible. By taking part in the sweepstake the participant bindingly accepts the participation conditions. By taking part, you authorize earMUSIC/ edel & Tarja to use the pictures you've sent (in unchanged or adapted form) without any fee or compensation of any kind for any purposes. Therefore, you agree to transfer all exploitation rights concerning your photograph for the "Victim Of Ritual fan cover contest", exclusive and transferable, with no restrictions in content, time or place to earMUSIC.