Back home
The tour with Beauty and the Beat is over for now, but we have plans to continue the tour in places that we haven't been able to visit yet in 2015.
The concert in Mexico City was very nice. We played in a beautiful, old theatre and the Mexicans seemingly enjoyed the program. I received lots of gifts once again, majority of them for my little daughter, obviously! 🙂
Again I had some trouble in bringing all the presents back home after this long tour, but managed somehow. It was nice to spend few days in Mexico City after a really stressful promotional tour for "Colours in the Dark" in Europe, even though the sun didn't appear too many times 🙁
After Mexico we flew to Lima, Peru where I had been only once before with my band. This time we got to spend a week in Lima and got to do some sightseeing and shopping 😉 I was really considering going to visit Machu Picchu, but I felt that the last months of travel with the baby has been enough and wanted just to stay quiet in our comfortable hotel with her. Hopefully I'll get to visit the place one day.
It was very humid and foggy weather in Lima for several days until the concert morning when I woke up and finally saw the sun!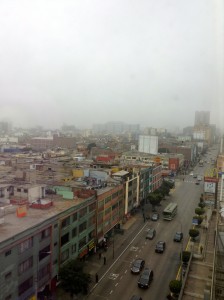 The concert was held in an open amphitheatre so the weather was perfect for the day. Anyway it was cold, so I had to find warm clothes in the last minute for the performance. And since we were in Peru, I found a beautiful poncho!
Many people came to see us from far away, even from different neighbourhood countries, so it was a pleasure to perform in Lima this time a totally different kind of concert than the last time.
I want to thank Mike, Pete and Tommi for a beautiful tour! We had a great time.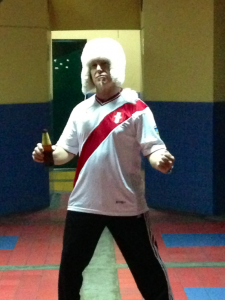 There is no better place than home, right? We were all very happy to return and specially Naomi to see her homeland 🙂
With love, Tarja