Fun goes on!
Hamburg has always been an outstanding audience, and this time it was no exception. We enjoyed the show as much as the city. I discovered important things happened in music on my birthday 🙂
Dortmund show was a lovely, intimate (the smallest in the tour) show to me. It was my first headliner concert in Dortmund after the support gig I did with Alice Cooper. Floor Jansen came to see my show, which was very kind of her. This time we had a chance to talk a bit more than on the MFVF so it was nice.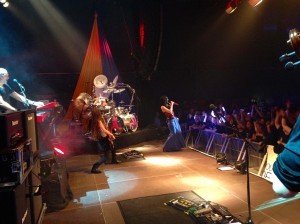 I really enjoy the touring with my family, since now I have a bus just for us. There is a luxury kind of silence and privacy around during our journey. Mino, our driver is taking care of all of us and nanny Liliana is taking care of our baby girl Naomi during sound checks and shows. Is really important to feel good while being on the road, because this type of travelling could get very exhausting if you cannot feel happy. I have found amazing people around me.
Here you can see how we travel.
I loved visiting Karlsruhe, my old school town again. We were lucky to spend an off day there and the sun was up for us. We went to zoo with Naomi and did some shopping as well. In the evening we had a dinner with my dear and talented pianist friend Izumi, so the day was just perfect.
Next night the show was another perfection. I really have to say that Karlsruhe received us so warmly that it brought tears in my eyes. I felt like singing to my home audience, which was a very special feeling. I will never forget that night. So once again I have new wonderful memories from Karlsruhe, cannot wait for the next time.
And the Phantom returned for this concert in the voice of Fabio Lione.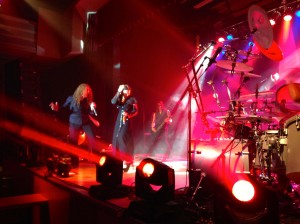 We travelled to Munich and couldn't believe how beautiful the weather in this part of Europe still is. Guys were taking sunbath at the venue terrace and I was showing my daughter how Germans are growing vegetables in their gardens. She loved the huge pumpkins we found!
The concert was again amazing!!!!!!! I thought at some point that I might faint because of the heat inside of the venue, but somehow the adrenaline and the great audience kept me going until the end. What an audience in Munich. These last couple of shows in Germany reminded me a little bit of my performances in southern countries where usually the public is wilder than in Central Europe. I have to say that Germans can get wild as well if they want!!!!! Wowowowow.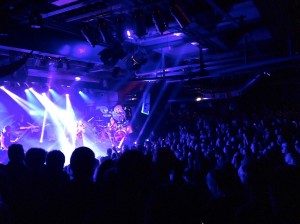 Vienna is one of my favourite cities in Europe. It's been a while since I really got to have some time off in there, so this time I made the time. Before our sound check I wanted to have a long walk in the old part of the city and it was worth it. God I love the old buildings, the history and the feeling of this city. No matter I am still not sleeping well in the moving bus during the nights and my body was telling me that "you need to sleeeeeeeep", I don't regret having that beautiful walk through Vienna.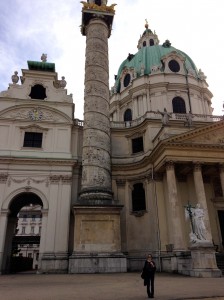 In the evening the concert was really good, even though I had my doubts earlier about my singing condition since usually I don't like to sing three shows in a row while being on the road. This time I felt great and my band really rocked together with our warm Austrian public.
The journey to Zurich was long since we needed to stop on the boarder for some time. It really didn't matter that much because we all enjoyed watching the landscapes from the bus windows, even my little daughter 🙂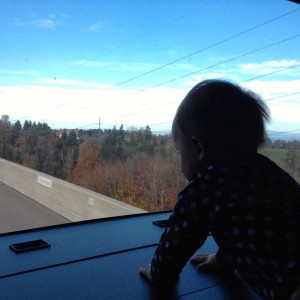 We really love the mountains so much! There is something really magical in them. We spent our off day in Zurich, just because we like the city. Again, the weather was like a dream…just perfect for a stroll in the city.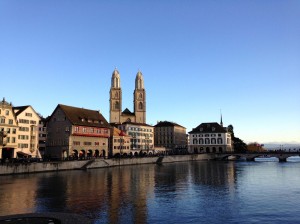 This morning just one hour drive to Pratteln. It is also a laundry day today…. not that I enjoy it too much, but mommy needs to keep on doing her "home work" even while being on the road 🙂
With love, Tarja