PR: '500 Letters' music video & single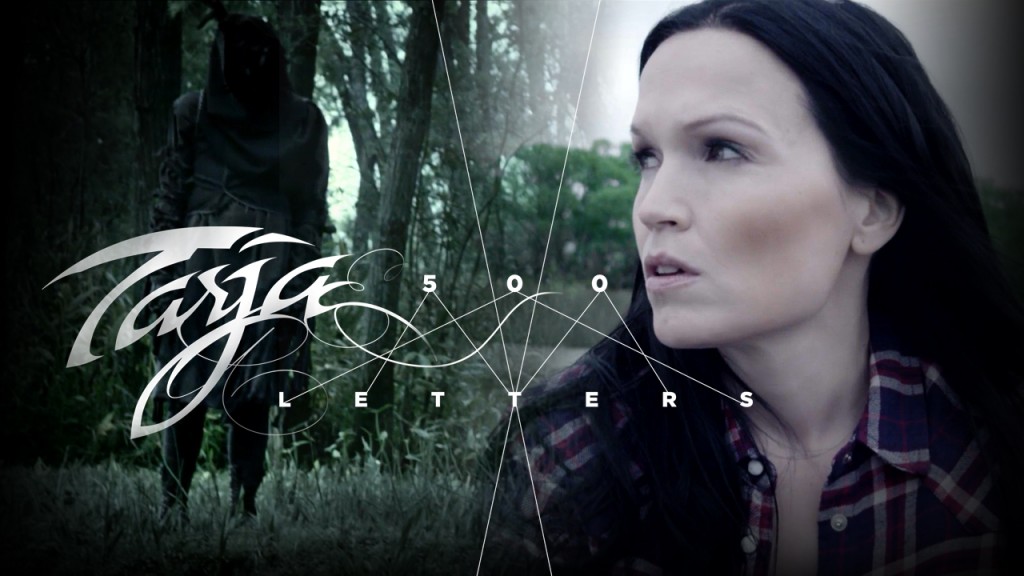 After the success of Tarja's latest album "Colours In The Dark" (charting in 12 countries with four Top 10 entries) and the video to her first single 'Victim of Ritual' reaching an enormous amount of views within three months, the second single '500 Letters' celebrates its premiere today, on October 30th, 2013.
Shot in Tigre near Buenos Aires, Argentina by Florian Kaltenbach who also directed the video for 'Victim Of Ritual', '500 Letters' is a new landmark in Tarja's video clips collection to date.
For the first time in Tarja's history, the singer herself is the main character in the story line. No wonder, is '500 Letters' in many ways Tarja's most private song ever. With its very personal song writing and delicate topic, it offers a great emotional insight into the artist herself. Touching the sensitive topic "stalkers", Tarja allows her fans a closer look into her thoughts. '500 Letters' is open to interpretation – being a mix of reality and fiction.
The heavy, yet highly melodic song gets stuck in your mind after the first listen with its haunting melody and touching, exceptional vocals. Despite its very catchy key note, the bombastic sound still is full of darkness and dramatic structure and takes Tarja's song writing one step further.
This atmosphere is captured perfectly in the video.
Before the video for '500 Letters' will be made public worldwide on earMUSIC's official YouTube channel on Thursday, October 31st at 5pm CET, local pre-premieres are held with the following media partners today (October 30th) at 5pm CET:
Germany – www.ampya.com / www.myvideo.de
Finland – Radio Rock
Poland – Onet.PL
Spain – Rafabasa
USA – Metal Injection
Argentina – Rock And Pop Radio
Italy – Metalitalia
Switzerland – Metal Insight
Australia – Sludge Factory
On November 1st, 2013 '500 Letters' will be available as download only in all digital stores.
As an exclusive bonus treat, the single bundle includes the ten minutes acoustic set 'Rivers Of Lust / Minor Heaven / Montañas de Silencio / Sing For Me/ I Feel Immortal (Acoustic)' recorded at Teatro El Circulo in Rosario, Argentina – originally part of the DVD and Blu-ray release "Act I" and now, for the first time available as audio digital download.
500 Letters (digital single)
1. 500 Letters
2. Rivers Of Lust / Minor Heaven / Montañas de Silencio / Sing For Me/ I Feel Immortal (Acoustic)
In the meantime, Tarja is on tour as a part of her "Colours In The Road 2013 – 2015". 
Dates are getting added all the time and you can check the status of the tour here: http://www.tarjaturunen.com/en/category/concerts/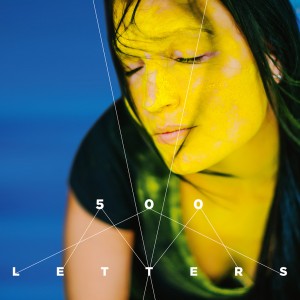 Colours In The Road Tour 2013-2015
2013
30.10. Nuremberg – Löwensaal (GER)
01.11. Leipzig – Haus Auensee (GER)
02.11. Cologne – Gloria (GER)
04.11. Paris – Le Bataclan (FR)
2014
28.01. Lisbon – Aula Magna (PT)
29.01. Madrid – Sala Arena (ES)
31.01. Bilbao – Santana 27 (ES)
01.02. Barcelona – Salamandra 1 (ES)
03.02. Toulouse – Le Bikin (FR)
04.02. Marseille – Espace Julien (FR)
06.02. Lyon – Le Transbordeur (FR)
07.02. Bordeaux – Le Krakatoa (FR)
09.02. Lille – Le Splendid (FR)
10.02. London – O2 Academy Islington (UK)
12.02. Nottingham – Rock City (UK)
13.02. Amsterdam – Melkweg (NL)
16.02. Udine – Teatro Giovanni Da Udine (IT)
11.09. Belo Horizonte – Music Hall (BRA)
13.09. Sao Paulo – HSBC (BRA)
14.09. Rio de Janeiro – Circo Voador (BRA)
09.11. Kraków – Klub Studio (PL)
10.11. Łódź –  https://www.facebook.com/Wytwornia  Klub Wytwórnia (PL)
12.11. Katowice – Mega Club (PL)
13.11. Warsaw – Palladium (PL)
15.11. Minsk – Pallace (BY)